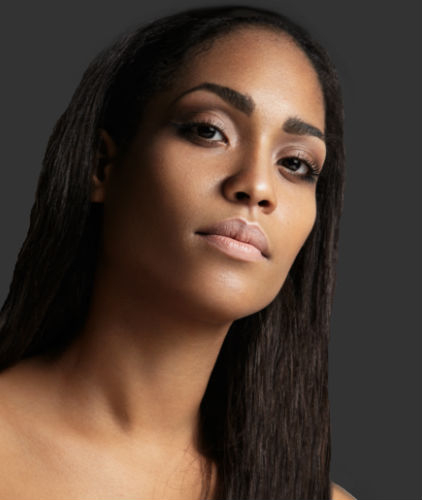 YUKO
The Process
The Yuko treatment consists of 
3 Washes
2 Solutions 
2 Blow Dries 
2 Hot Iron Straightening 
Intensive Replenishing Treatment
This rich concentrated treatment is applied to the hair after the last wash of the Yuko process. At this point of the procedure the hair is at its most porous stage and the treatment is allowed to penetrate through the cuticle and deepest layer of the shaft where the strength of the hair lyes. Therefore the treatment has a stronger impact on the hair with longer lasting effects. Faye's home made treatment is made up of natural non toxic oils which is completely different to the usual conditioning treatments that contain synthetic plastic materials such as silicone that sit on the surface of the hair and act as a superficial quick fix. You will feel the benefits of this treatment immediately and see the lasting effects for weeks afterwards.
Time
It's difficult to say the amount of time the process takes. It usually depends on the length and density of the hair. Long, thick, coarse hair generally takes a long time due to the amount of hair there is to treat. Damaged, processed hair always needs more care and attention and virgin hair can be very strong so will take longer to process. So the whole thing can take anything from 3 to 6 hours or sometimes even longer. 
Bleach High Lights
Faye has treated many clients with High Lights but again this depends on how processed the hair is to start with. If the clients hair is already damaged from Hi Lights and Colour then the hair is deemed unsuitable for the Yuko and will not be treated. 
Afro Hair
Faye has regularly chemically straightened Afro and Mixed race hair with amazing results. The hair must not have any relaxers or chemicals containing Lye. The hair must be clean of any chemicals as this can cause breakage and is not suitable for the straightening treatment. Virgin hair is best on this hair type for the desirable result with Yuko. 
Important Info and Aftercare
You should not wash, wet, sweat, tie or style your hair for a minimum of 48 hours after your treatment.
Colouring or any other treatments should not be done up to two weeks after the Yuko.  Colour can be done a week before the Yuko treatment.